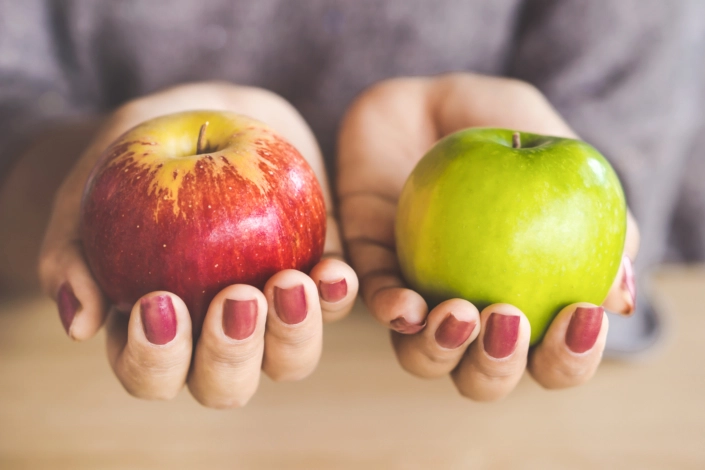 It's a good idea to get more than two home remodeling quotes for a home improvement or home remodeling project, as quote comparisons can give homeowners more options and a better idea of what the project will really cost.
But comparing home remodeling quotes can be surprisingly difficult, and numbers and terms may vary a great deal in ways that the homeowner doesn't expect. So, to help out, here's how a homeowner like you should compare quotes properly to make the best and most informed choice possible!
Organize and Define Line Items
If a line item price doesn't come with specifics, how do you really know what you're getting? You won't, and you won't be able to easily compare it to a line item in a different document. If one quote goes into specifics and defines the exact appliance, material, or work to be done, and the other one doesn't, you'll need to call and get the second quote updated, so there's no ambiguity and no risk of disagreement later on.
This is just one example of how a lower-priced quote may actually be a worse option, as a higher price quote may spell out all the work that has to be done correctly, while the lower option is only lower because important 'optional' work has been left out.
Beware Unusually Low Bids
Shopping for deals is one thing, but shopping your way out of a good quality outcome and into a disappointing, cheap mess is something else.
If one quote is significantly lower than the others on the table, you should investigate. Good contractors can only win business by doing one of two things:
Lowering the price of their work along with the quality of their craftsmanship and materials used
Offering good value at a higher bid with higher quality workmanship and materials to back it up
It can be tempting to roll the dice on an unusually low bid, hoping for the best. But you're gambling with your home, and the risk of disappointment is just that much bigger. You may find your project is rushed, the home remodeling contractor is struggling to stay in business and won't be around to guarantee their work in a year or two, or they may not even be operating legally.
Identify the Best Value on the Table
There's no substitute for value. A higher-quality result at a higher price is always the better option when compared to a low price hack job.
This is your home, the place where you and your family live and will be living for years to come. And if you plan on selling, a shoddy job is absolutely going to show and turn off home buyers or complicate negotiations late in the sale.
So look for a contract with the best and most complete terms, and then check that contractor out. For instance:
Do they have a robust online presence, complete with a portfolio and positive reviews?
Are they active in responding to their customers on public forums and addressing any complaints?
Do they care about their business enough to have invested in good marketing and website design?
Do they have a full schedule—are they busy and thriving?
Are they willing to meet you where you're at and work with you to give you the result you deserve at a fair and honest price?
If you're looking to work with a home remodeling contractor in Fort Collins, check our work. If you would like home remodeling quotes, give us a call at 970-691-6995 or send us a message at [email protected]. Artisan Remodeling and Design would love to work with you, and you'll get our very best, guaranteed!